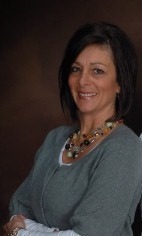 Missi Osborne/ Realtor/Co-Owner
 I am Missi Osborne and I co-own Osborne Realty Group with my husband of 25 years Doug Osborne.  We have raised 4 wonderful children in Louisville and love our city. We have 3 boys(Men) and 1 daughter. Our biggest baby is our pet pug Ginger who just turned 12 this year. 
Doug and I were both raised in Louisville as well, and are very familar with all of the things these areas offer. We have over 25 years of combined real estate experience and take pride in our team going the extra mile to make sure your buying or selling experience is stress free.